Take Me Away
From the Self Titled Debut EP, Released 2000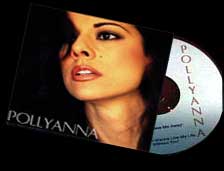 Written by: Pollyanna Dorough, Howie D. Dorough & "Soul Solution"
Produced by: "Soul Solution" (Bobby Graziose, Ernie Lake) & Howie D. Dorough
Sound clips: MP3 Real Audio
Right click and select Save-As to download
Lyrics
Seems like yesterday we met
It happened so fast
Two young hearts with no regrets
Why couldn't it last?
So many years have gone by
Seems forever
So many times we have tried
To keep it together
(Chorus)
Take me away (suelta mi vida mi amor)
Don't wanna stay (no quiero seguir)
Take me away, far away from your love
Don't wanna stay another day without your love
Today I opened up my eyes
And now I realize
There's no more feelings left inside
No need to hang on!
We took some chances I know
I gave all I could
Now we must let our hearts go
There's no turning back now!
(Chorus)
(Bridge)
Help me to let you go, a yudame
No quiero vivir sin tu amor y mi vida se acaba
Chorus x 3