The Guestbook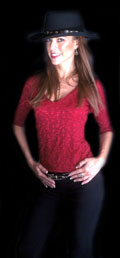 Submitted by rober from florida usa Brazil
Date: Fri Feb 16 00:41:26 2018
hi guys i am new here and need to know what i can post here? i have been searching blogs on different things and went through blog.advids.co. They have all subject related blogs and articles. I am a excellent animator just have a look goo.gl/sDaAyo
Submitted by julia from valga EUROPE Estonia
Date: Tue Dec 30 13:35:21 2014
tOUCHING EVERY FAMILY AND SURVIVORS SENDING BEST YEAR AND BLESSING HOLIDAYS ,KEEPING SUPPORTING YOU ALWAYS
http://valgasnews.blogspot.com/
Submitted by julia from valga EUROPE Estonia
Date: Tue Dec 30 13:34:40 2014
tOUCHING EVERY FAMILY AND SURVIVORS SENDING BEST YEAR AND BLESSING HOLIDAYS ,KEEPING SUPPORTING YOU ALWAYS www.valgasnews.blogspot.com
Submitted by julia from valga EUROPE Estonia
Date: Tue Dec 30 13:33:55 2014
tOUCHING EVERY FAMILY AND SURVIVORS SENDING BEST YEAR AND BLESSING HOLIDAYS ,KEEPING SUPPORTING YOU ALWAYS www.valgasnews.blogspot.com
Submitted by julia from europe estonia Estonia
Date: Tue Oct 1 15:35:18 2013
touching,surviving with lupus its hard, my goal and education from 2002 to dlf rising every time,do not touch with my help is here www.allvoices.com/users/tselebnik
Submitted by Nancy Lothrop from Longmont Colorado USA
Date: Mon Jul 8 18:12:56 2013
My son has Lupus and I'm asking everyone that has a cell phone to download his app called Express Workouts by Justin Jordan on google play. He is in 32 videos of him showing the workouts you would never know he has Lupus and has almost lost his life a couple times until he got it under control. This all happened when he first leared he had it. So please support him by downlloading his app and leaving him a up lifting comment. Thanks again, So sad to hear about your sister, I lost mine too.
Submitted by Carlos Smith from Italy
Date: Fri Jun 15 04:13:41 2012
Cant wait to find my russian love!!! ninaninaki91@hotmail.com
Submitted by Zar Subreenduth from Durban KZN South Africa
Date: Thu Feb 16 06:42:20 2012
Very Nice to be here
Submitted by Zar Subreenduth from Durban KZN South Africa
Date: Thu Feb 16 06:40:32 2012
Very Nice
Submitted by Lena from Kirov Ukraine
Date: Mon May 30 15:32:16 2011
Hello! My Receipt number is 0871-3263-0230-8544 (2 International Albums "Wings of Hope" CDs by Pollyanna) to Polygrooves Entertainment at 11.04.2011 15:51:24 GMT+04:00 My payment has reached you? And how soon to wait disks. Answer please. It is very important for me.

TNX. God bless you! Thank you for your job!!!

Lena
Submitted by cheryl cowan from naples florida USA
Date: Tue Apr 26 16:55:58 2011
Hi Pollyanna!! I was looking up some info on the web today about BSB and saw a picture of you. I put your name into Google and found so much info about you.... Wow.. I didn't realize what a talented person you really were!! It was nice getting to meet you when Michael was living with Pat in Orlando. I hope that all is well with you both. Tell him that Michael and I say hi! Take care!! P.S. Looking forward to seeing BSB on Dancing With The Stars tonight! :)
Submitted by monty burns from Manchester United Kingdom
Date: Sun Mar 27 14:45:32 2011
Great Website!
Greetz from Monty and sbmTA
Submitted by Rosana from Rio de Janeiro RIo de Janeiro Brazil
Date: Mon Mar 7 10:16:01 2011
Hi. I was at BSBoys show at Maracanã (2001-RJ-Brazil), and I loved your show! You made that almost 80.000 people sing with you. I'll never forget that day!
Submitted by maria teresa from villa del rio cordoba Espaņa
Date: Sun May 30 11:30:46 2010
hola soy maritere y me gustaria deciros que en espaņa se os quiere mucho besos y animos
Submitted by liliya from Kiev Kiev Germany
Date: Sun May 16 19:19:09 2010
Russian Women Dating. Russian women, Russian girls, Russian brides.