© 2001-2013 Pollyanna.net
All Rights Reserved.

The Guestbook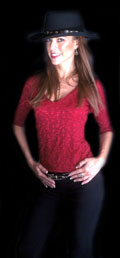 Submitted by camila from ASUNCION n/a Paraguay
Date: Tue Sep 2 03:23:41 2003
POLLY YOUR PAGE IS GREAT. & YOU ARE SWEET LIKE HOWIE D. I ALWAYS KEEP THE BSB PRIDE ALIVE 4EVER , LIKE KTPPAL4EVER & KTACP4EVER!!!!!!!!!!!!!

I HOPE SOME DAY CAN BACK TO LATIN AMERICA SPECIAL: PARAGUAY, CHILE & EQUADOR PLZ!!!!!!!!!!!
Submitted by camila from ASUNCION ASUNCION,PY Paraguay
Date: Tue Sep 2 03:18:53 2003
hello, I am looking for fans of bsb ,aaron c.that it lives in Melbourne, I am living now in kensigton, I do not speak much English, but try, also desire to make friends but I do not know anybody.Please write me!!!!!!! i am 4 month more in Melbourne then i am back to Paraguay.

my e-mail are: camilavale@hotmail.com
camila@bsbparaguay.zzn.com
Submitted by ema from Japan
Date: Tue Sep 2 00:16:56 2003
Hey,pollyanna!
It's ema again.how r u??are you still in Japan?
Well,my add was wrong.so I posted again here my add.sorry!
See ya.
Love
Ema

Submitted by heloisa from s.p ., brazil brazil Brazil
Date: Sat Aug 30 22:06:52 2003
polly , vc canta muitoo!!!! você não tem noção de como eu gostei da sua voz , você é linda!
saiba que você ganhou uma nova fã : eu

beijos de alguem que gostou muito de você
HELOISA

by: lolokynha
Submitted by ema from Japan
Date: Sat Aug 30 07:49:26 2003
Hey Pollyanna!!!
How r u doin?How was Japan?hope you really enjoyed Tokyo.
As you can see,I'm Japanese girl.and I went to see Drough Lupus Foundation today.
And now I got to tell you,it was hella COOL!!Thanx so much!!!
It was VERY FIRST time I saw you and Howie so close.now I'm so happy 'bout that!
I loved to see your performances.I liked "WE'LL MEET AGAIN" and "FLY TO HEAVEN".great song!!
And of course,Howie was soooo nice!and his new song was really beautiful song.I can't wait to hear his solo albam.
Okay,I hope you guys will back soon again,p/z come back to Japan!!!!
Thanx
Love